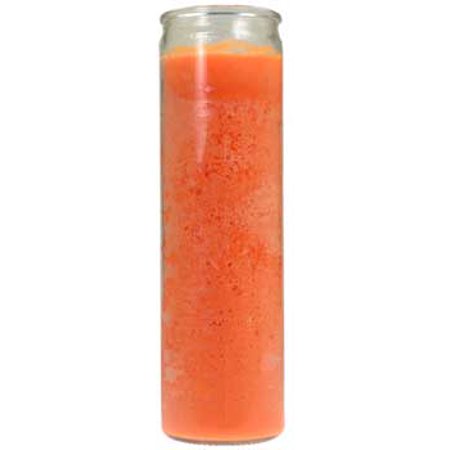 Solar Blast Candle
The Solar Blast Candle is a "pick me up candle" - it infuses your aura and energetic field with the warmth and joy of the Sun. If you have low energy, are feeling lethargic, or need a boost of energy make sure you're taking vitamins, drinking water, and taking care of your body. Candle work cam never be a substitute for good ol' common sense.
All candles are custom-made and dressed with oils, herbs, powders, roots, petitions, spiritual seals and prayers. Petition candles work as a focal point for your prayers and intentions, meaning your intention has to be clear and your words must match your intention. This candle is meant to support YOUR work as a tool for empowerment; the magic is truly yours.
Please include your name or the name of the person the candle is for, along with your/the person's birthdate. This super-customizes the candle for you/the person.

All candles include candle instructions as well as parchment paper that can be used to write your specific request. In general, your request will be placed under the candle; if not, I will send those instructions to you individually.

This candle will burn for approximately 5 to 7 days. Successful magical/root work general takes 3 days, 3 weeks, or 3 months and may need to be repeated for tough situations. All candles come with instructions and general information about candle magic and what to look for while the candle is burning. You must be prepared for the Universe to communicate back to you. Sometimes we petition for things that are not aligned with our purpose here and our guides and ancestors may re-direct the energy we put out towards something better for us. A "no" response is still a response.

CURIO ONLY! Though I take this work seriously there are no guarantees; this work is a tool for your progress. The law requires that all paranormal items such as rootwork, spells, or psychic readings be sold for entertainment purposes only. You must be at least 18 years old. I cannot be held responsible for anything that happens or does not happen as a result of this rootwork, spell or psychic reading. This candle should not be used in place of medical, psychological, legal or any other professional advice.
sold out